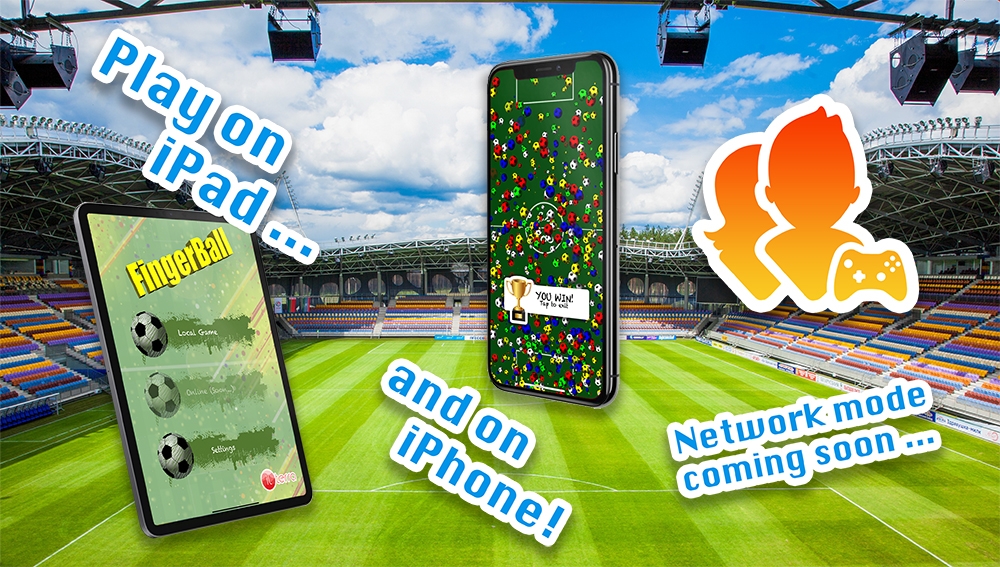 FingerBall Game
About Game
The game is a modified version of the classic, well-known football. However, there are a number of differences in it:
You do not play for the team, but for yourself
The winner is selected not only in case the match time expires, but also when one of the players reaches an account equal to or greater than 50

The score at the end of the game can be more than 50, since for each goal scored, from 1 to 3 points can be assigned depending on the speed with which the ball hit the goal
The time limit for one match is 1 minute and 30 seconds. After this time, the winner is the player with the most points. If both players scored the same equal number of points, then a tie is recognized.
Game modes
Local Game
In the local game mode, you and your opponent use the same device for the game (tablet or smartphone).
Online Game (In Development)
To play on the network it is necessary that you and your opponent have the FingerBall application installed on a personal device (tablet or smartphone).
---